Your Captain
Captain Drew Downing grew up spending every summer on Cape Cod and developed a passion for boating and fishing at a very young age. Whether it be fishing, surfing, clamming or cruising, he is always on the water! If you are an experienced angler or a novice and never have had the pleasure of fishing before, Captain Drew will take the time to show you the ropes. There is always something new to learn and experience when you leave the harbor, and it's all about having fun out there!
Drew has had the opportunity to live in Vermont, Florida, Wyoming, New Zealand, and Hawaii. Founded in river fishing for Trout and Steelhead, Capt. Drew has spent time chasing all kinds of fish all over the world. Experience in different styles of fishing helps Downeast Charters' anglers learn new tactics and patterns to take to their own home waters. We relish the opportunity to get you onboard and start telling fish tales!
Capt. Drew splits his time between Chatham and northern Vermont with his wife Erika, daughter Isla, sons Zane and Reid, and mutts Bodie and Riggs.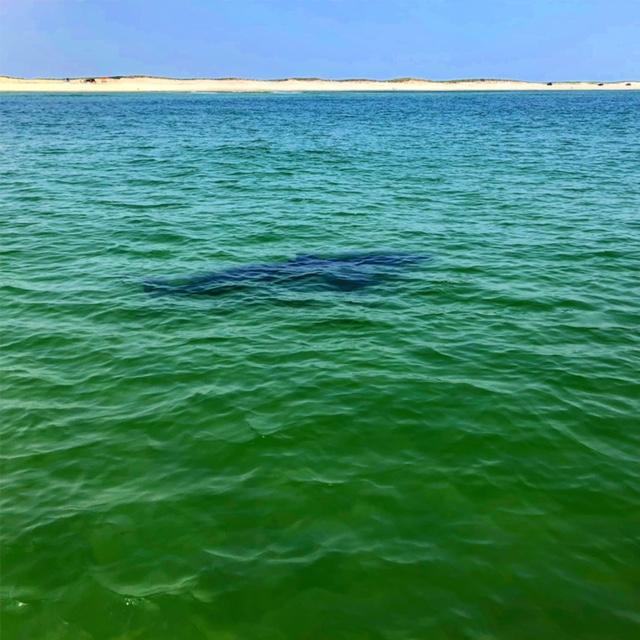 Why fish with us?
A couple things to ponder when booking a charter. We pride ourselves on repeat customers and developing lasting relationships. A morning on the water among friends is what it's all about. We are family friendly and love first-time anglers as well as seasoned pro's. We build a safe trip that caters to the crew and revolves around what's biting the best. We have always been committed to getting you into the fish. Our boat is a legendary platform that can make the run in most conditions and we will burn extra gas if that's what it takes on any given day. Additionally, location is really important. Chatham is our homeport. A short boat ride leads to the most diverse waterways and fishing grounds on Cape Cod. Cool ocean water during the heat of summer leads to a consistent summer fishery. Alot of years, we have fish when others do not. We also have Nantucket Sound's warm water for great early and late season fishing. Truly great trips catch fish AND get to experience the local inhabitants. Not a fisherman? No worries, check out our tour options priced for 6 passengers or less. We are fortunate to have a ton of sea life on Chatham's doorstep. Up close viewing of massive seal colonies, sea birds, whales, dolphins, and sharks. We see Great Whites in the surf line almost daily now and can put you right next to them in safety. Give us a try, I'm sure you'll have a day to remember. Thanks- Capt. Drew